About Ludus Luxury Lifestyle Company
Welcome to Ludus
A luxury lifestyle company designed to bring a touch of luxury and indulgence to your everyday life.
Founded during the winter lockdown of 2020, Ludus began as a humble kitchen table operation, with a passion for creating luxurious scented candles.

From those beginnings, our passion grew and over time so did our collection. We now offer a carefully curated range of premium scented products, including scented candles, diffusers, and body care.

Created with the utmost care and attention to detail, all our products are made from the highest quality ingredients. Our beautifully crafted scents, using the finest fragrance and natural oils, are at the heart of everything we do.

At Ludus, we believe that everyone should be able to indulge in the finer things in life, without compromising on quality or sustainability. That's why all our products are made in the UK, using top ethically sourced materials, and are packaged in recycled glass containers.

We hope you enjoy exploring Ludus and experiencing a touch of luxury and indulgence in your everyday life."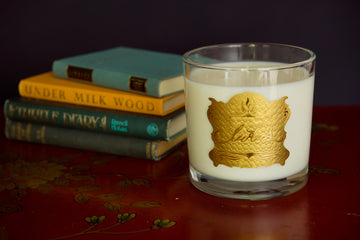 We are proudly
British.
Made in the UK

Hand Poured

Long Lasting